Our Santa Rosa Neighborhood
What matters most to you when selecting a Santa Rosa neighborhood? For families, the proximity to highly rated schools likely tops the list. What about outdoor recreation or dining and entertainment? Easy access to local employers is another important consideration, as is convenient public transportation. If it matters to you, you'll be happy to discover it in the neighborhood surrounding Shadow Creek Apartments.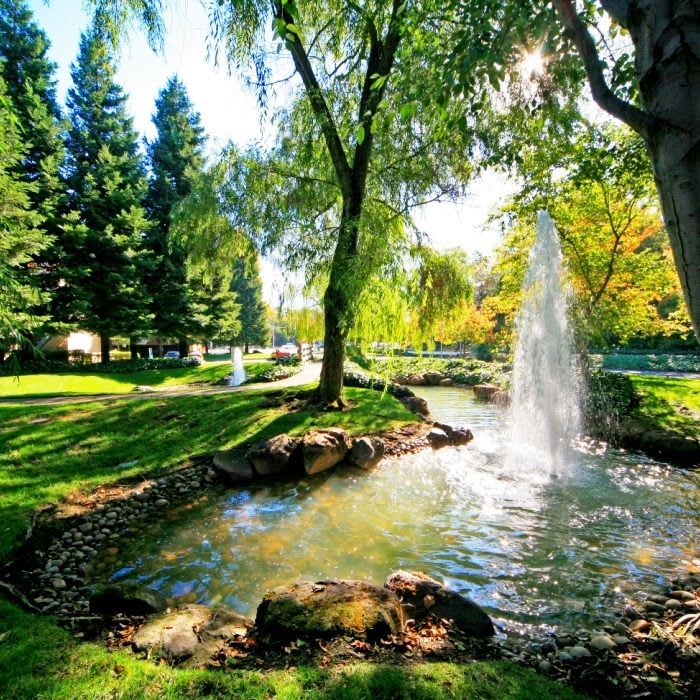 More to See, More to Do
When you decide to call Shadow Creek in Santa Rosa home, you're getting more than a great apartment with superior amenities. There's more to see and more to do in our neighborhood, which makes it the ideal home, no matter your lifestyle. For residents seeking outdoor recreation and adventure, you'll be close to a variety of hiking and biking trails including Howarth Park, Spring Lake and Annadel and Jack London State Parks. Are you more of the golfing type? Nearby you'll like Bennett Valley or Fairgrounds Golf Courses where you can work on your short game. Or if you prefer tennis, there are multiple options to improve your backhand, all within walking distance.
Entertainment options abound in Santa Rosa. Enjoy a dinner out with friends and loved ones at one of the many fantastic restaurants and cafes, all within minutes of your new home. We suggest SEA Thai Bistro, Boudin's of San Francisco and the Union Hotel. When the night calls for casual comfort, you'll be glad to take a stroll to Mary's Pizza Shack or the Colibri Grilli both close by. Prefer to spend your free time shopping? Visit Montgomery Village for boutique shopping and gourmet delights. Or for your convenience, walk to Lakeside Shopping Center to pick-up your fresh cup of coffee and a donut at The Donut Cafe or take care of your postal needs at the Brickyard Station.
Contact Shadow Creek Apartments to schedule your personal tour and get to know the neighborhood while you're here.